Academy Records Annex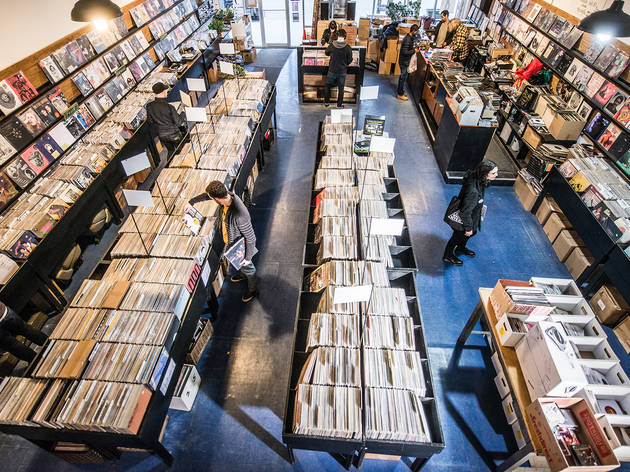 www.timeout.com
The Academy Records Annex is a trendy record store in located Greenpoint.
In this recort store you can sell your records or old cassette tapes for honest prices.
This record shop has then a nice selection and the staff work hard to increase the vinyl selection.
Moreover, this shop is really spacious and you don't need to worry about the crowded time.
85 Oak Street, Greenpoint, Brooklyn
Monday-Sunday: 12pm-8pm
Captured Tracks Shop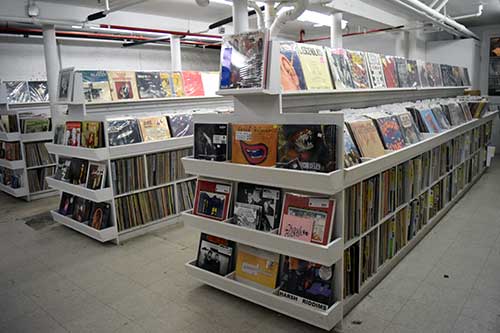 www.greenpointers.com
Descend the stairs and you enter a quaint little store named Captured Tracks Shop, which opened in 2013.
You can expect to see many old-school record in this shop!
The store is not that big, but has everything you need.
195 Calyer Street, Greenpoint, Brooklyn
Human Head Records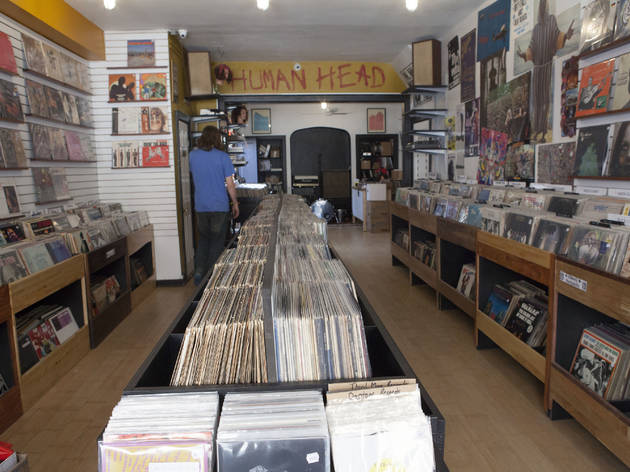 www.timeout.com
Located in Williamsburg, Human Head Records have over 5,000 pieces of new and used records for reasonable prices.
168 Johnson Avenue. Williamsburg, Brooklyn
Rough Trade NYC

www.thepalombogroup.com
Opened firstly in 1976 in London, Rough Trade has grown in size and popularity.
Rough Trade NYC has opened in Williamsburg in 2013.
Since that time, its collection never stops extending and features now a huge new vinyl selection.
64 North 9th Street, Brooklyn