Fulton Mall

assets.dnainfo.com
The Fulton Mall is an a pedestrian street and transit mall that countains 230 shops, in Downtown Brooklyn.
This mmall area is the third largest commercial center in NYC after Herald Square and a stretch of Madison Avenue.
Fulton St, Brooklyn
Macy's

image.businessinsider.com
Macy's has been established in 1858 and has become an iconic retailing brand in the world of shopping.
This is THE place to shop if you want to get great deal.
They are several locations of Macy's in Brooklyn
Marshall's

www.timeout.com
Marshall's is a retail shop that provide good quality products from brands at cheap prices.
If you are not afraid of waiting at the cashier you should definitely try!
Moreover, the products they sell change on a daily basis!
They are several locations of Marshall's in Brooklyn
Bird Brooklyn
Bird Brooklyn is a well-known and recognized boutique in the fashion world across Brooklyn.
This store offers a large exclusive choice of women's ready-to-wear, handbags and accessories.
But it also features a great selection of independent and reputable designers clothes.
Beacon Closet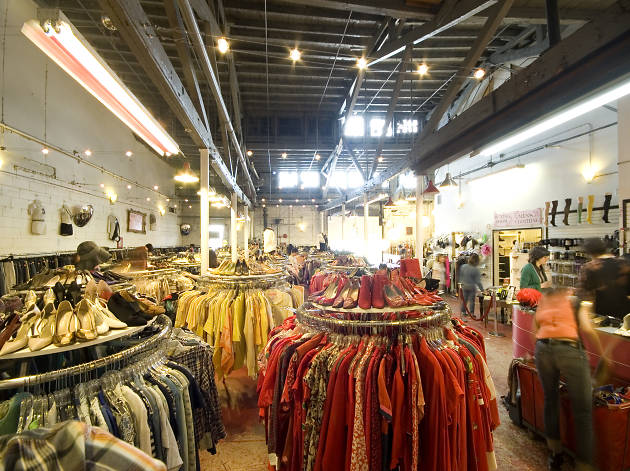 www.timeout.com
Beacon's closet is full of well-known brands for prices that defy all odds.
This store combines modern and vintage clothes.
There is something for every style!