Nitehawk Cinema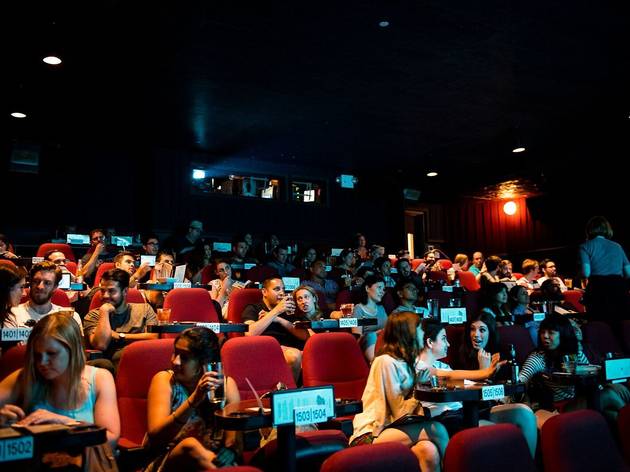 www.timeout.com
Best Dinner And A Movie Experience. The food and drink is really tasty in Nitehawk's.
They offer standard fare like fish tacos ($14), burgers ($13) and popcorn ($6).
Moreover, the Williamsburg theater serves special dishes and drinks themed after its featured films (spicy shrimp and grits for Django Unchained, for instance).
Plus, you can booze before or after the film at the theater's two bars, which offer wine and beer, and downstairs, a selection of cocktails.
136 Metropolitan Ave, Williamsburg, Brooklyn
Bam Rose Cinemas

www.bam.org
It should come as no surprise that Brooklyn's best cinematic offering is attached to its best artistic venue.
BAM Rose Cinemas's comfortable multiplex offers a mix of mainstream, foreign and independent film.
But they also host well-curated film series focusing on everything from French cinema to contemporary black filmmakers.
30 Lafayette Ave, Fort Greene, Brooklyn