Barboncino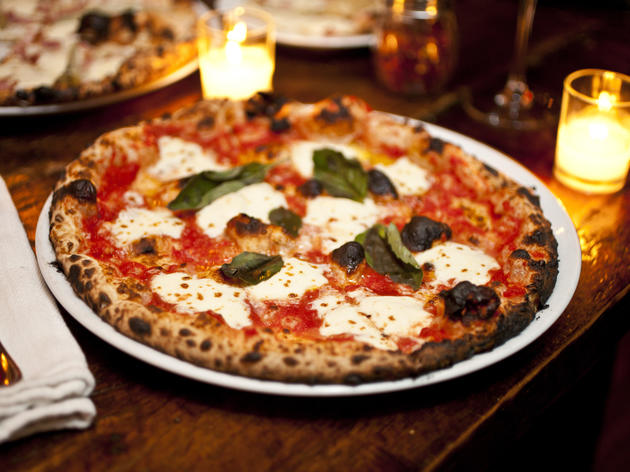 www.timeout.com
I was really surprised when I first enter this pizzeria and I did not expect it will be that great.
On your left side, you can see while you enter a wood burning oven and you can smell the tasty pizza that will make you feel so hungry.
Barboncino is reputed for its delicious pizza but also for its line… You will have to wait a little bit but it worths it!
The food served is very delicious, you can try a Neapolitan pizza, a great salads, or appetizer for really affordable prices.
You can also enjoy their full liquor bar. Moreover, the restaurant is open late in the night.
No slices are sold here but trust me, you will be frustrated if you would have only buy a piece.
781 Franklin Av, Brooklyn
Roberta's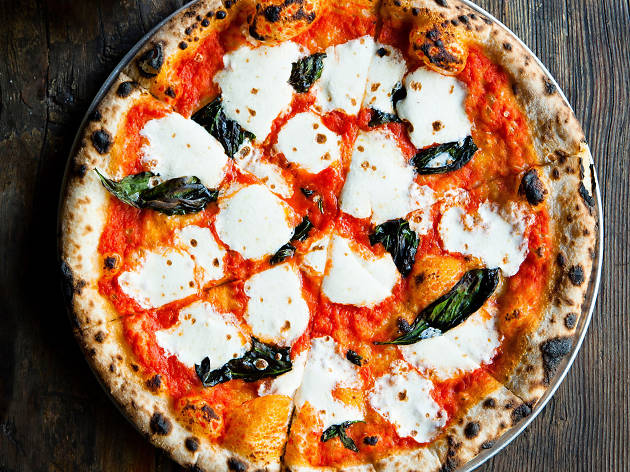 www.timeout.com
Roberta's pizza is a trendy and a popular destination featuring Italian fare & wood-fired pizzas.
They also provide a takeout area located in East Williamsburg/Bushwick.
They do not take reservations and this place get quite busy especially in the summer time, but that does not mean you shouldn't go!
Definitely go and grab a slice!
261 Moore Street, East Williamsburg, Brooklyn
DiFara Pizza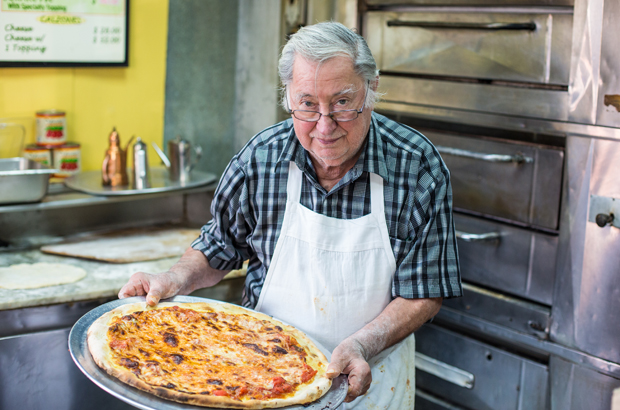 www.brownstoner.com
Domenico De Marco, or "Dom", opened Di Fara Pizza in 1965.
This pizzeria is now known as the best pizzeria in New York City.
However, this amazing pizzeria is also well-know for its very long line…
1424 Avenue J, Midwood, Brooklyn
Grimaldi's Pizza

www.static.wixstatic.com
In the world of pizza, Grimaldi's is an institution.
Its history of coal-fired brick oven pizza cooking can be traced to the first pizzeria in America back in 1905.
Coal-fired brick oven cooking gives pizza a unique smoky flavor and a crisp crust that is just not possible with gas, convection, or wood oven.
1 Front Street, DUMBO, Brookyln.