Peter Pan Donut & Pastry Shop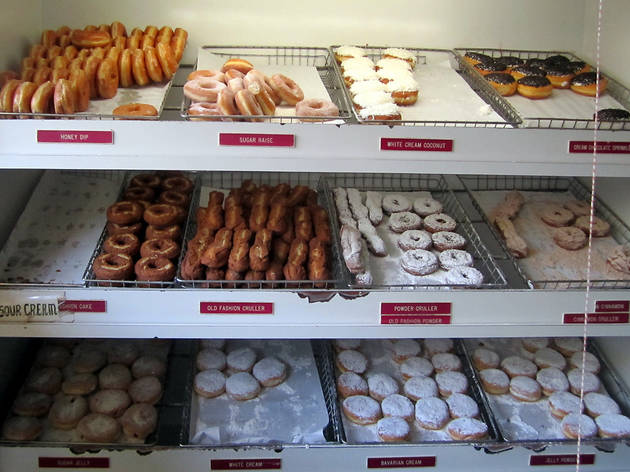 www.timeout.com
Peter Pan Donut & Pastry Shop offers many flavors, such as maple, white cream coconut, bavarian cream…
All of this for really affordable price!
Indeed, a donut cost around $1, which is almost unheard of for quality donuts in Brooklyn and they rotate them on a daily basis.
Do not be afraid of the long line, because it moves quickly and actually you'll need to time to choose which one you want!
727 Manhattan Ave, Brooklyn
Dough

www.businessinsider.in
The size of the donuts in Dough are very impressive for the low prices!
They have different delicious flavors, such as salted chocolate caramel, coconut, chocolate cocoa nips.
448 Lafayette Ave, Brooklyn
Du's Donuts & Coffee

By Kristen Tauer
Du's Donuts & Coffee offers real unique and interesting flavors.
Their donuts are a little bit pricey, but it really worth it.
Moreover, you can watch them make your donuts right behind the counter!