Colson Patisserie

www.nyt.com
Colson Patisserie is a very small but comfortable French bakery / pastry shop.
They make excellent patisseries, such as croissants, tarts, macaroons, scones…
But also delicious breads!
374 9th St, Brooklyn
Bien Cuit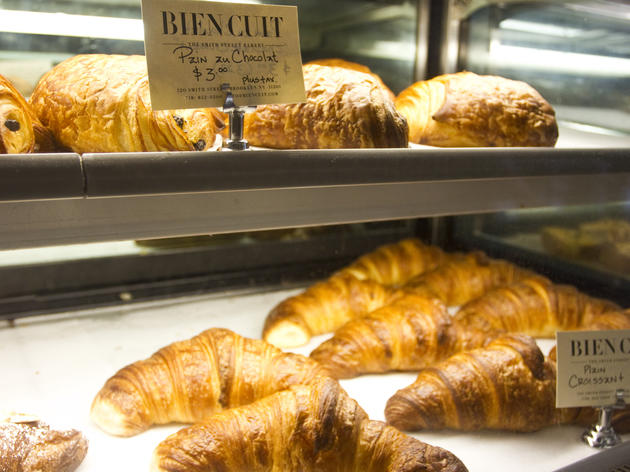 At "Bien Cuit" bakery, breads and pastries are very well made and it is a great place to buy the daily baguette.
Nut and raisin bread is also absolutely amazing too.
Moreover, their baguette has been ranked among the best one in America by Bon Appetit Magazine.
You can also enjoy hot tea and pastries there, a bit expensive, but you get what you pay for.
120 Smith St, Brooklyn
Maison Kayser

www.maison-kayser-usa.com
Maison Keyser is french bakery, which opened in New York in 2012.
According to the New York magazine, this bakery has been designated as the best baguette of New York in 2013.
In response to its great success, Eric Kayser (the founder of this bakery) opened several stores across the city.
57 Court St, Brooklyn
Le pain Quotidien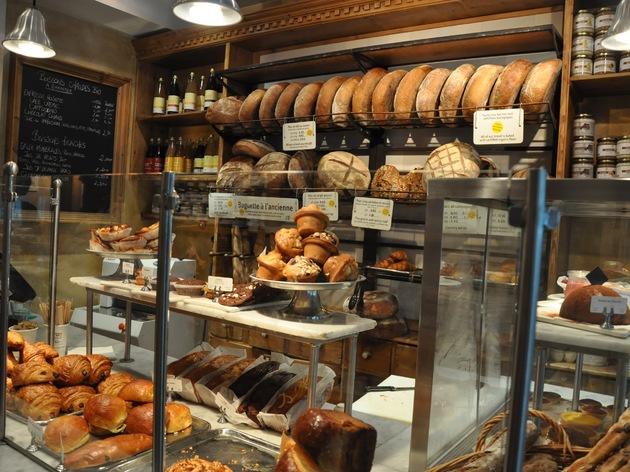 www.timeout.com
'Le pain Quotidien' is a chain of bakeries and catering spaces founded in 1990 in Brussels by Alain Coumont, but its head office has moved to New York in 2003.
These bakeries offer a good range of organic products on their French-inspired menu for affordable prices, all served in a warm atmosphere.
They also make various breads, pastries, jams and chocolate spread, which are all excellent!
121 Montague St, Brooklyn
Du Jour Bakery

Photographs: Lauren Rothman
'Du Jour Bakery' is the place to go for your event cake!
They create sumptuous birthday or wedding cakes exactly as you asked.
They have delicious traditional and non-traditional French bakery and pastry items freshly baked, as well as brioches, croissants, scones, cookies…
They also have excellent and very affordable breakfast, lunch and brunch menue, such as french toast, eggs Benedict, croque Monsieur…
365 5th Ave, Brooklyn